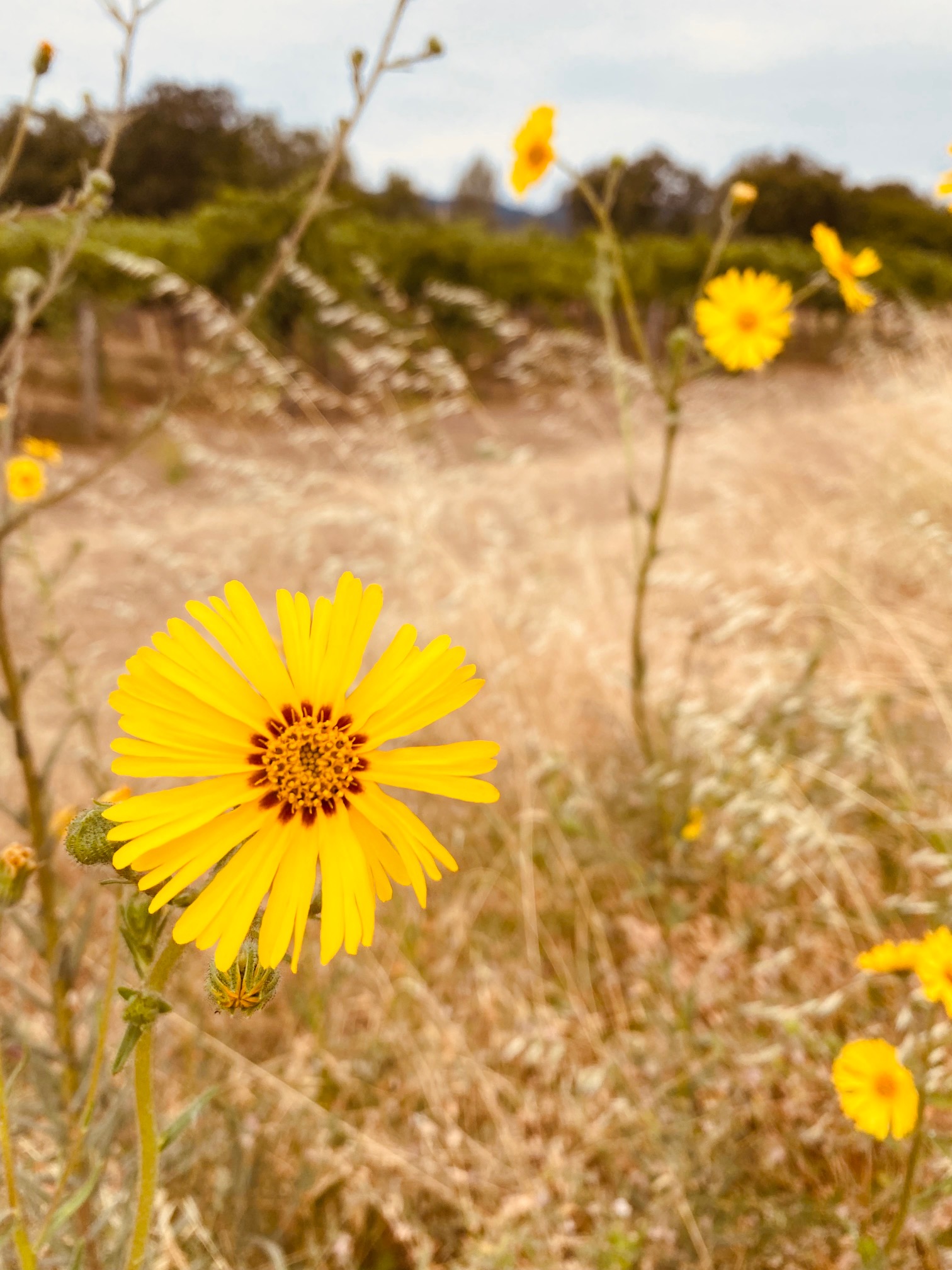 Gold is the color of luxury. It is associated with elegance, quality, and sophistication. With its eye-catching color, gold represents the power of the sun. Associated with abundance and prosperity, gold adds richness and warmth to any environment. While illuminating and enhancing its surroundings, gold draws attention to itself.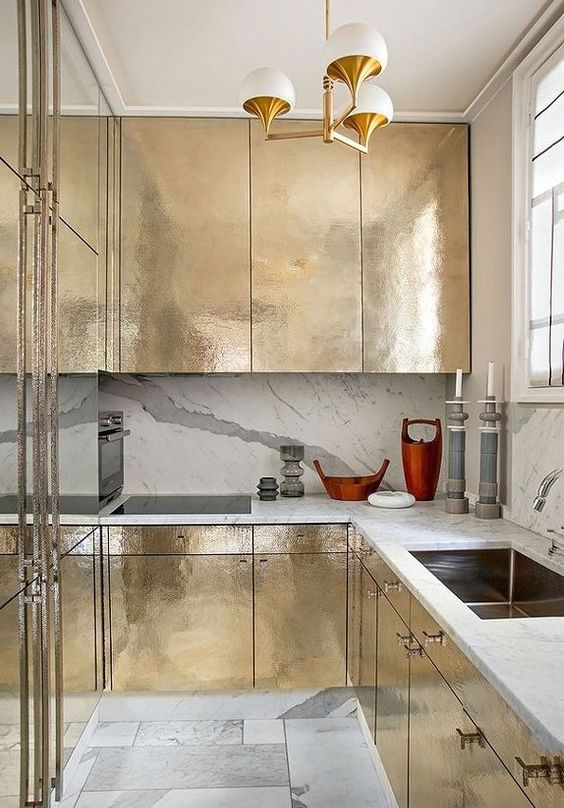 Admired for its unique brilliance and intensity, the color gold embodies wealth and confidence. Gold is the color of success and superiority and has long been associated with royalty. It is one of the most valuable traded commodities available in the global market place. Gold rewards victory with its extravagant spirit and passionate energy.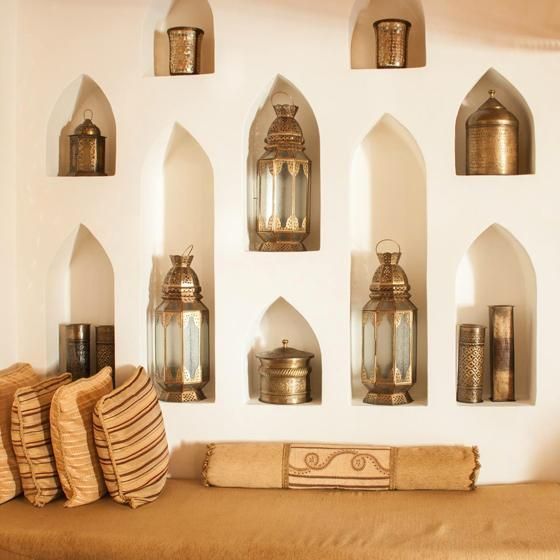 Representing enlightenment and the activation of spiritual energy, gold encourages generosity and compassion. It motivates you to share your knowledge and wealth with others. Inherently optimistic and uplifting, gold is associated with higher ideals and a deep understanding of the self and the soul. Gold inspires you to reach your true potential and release outmoded ways of living.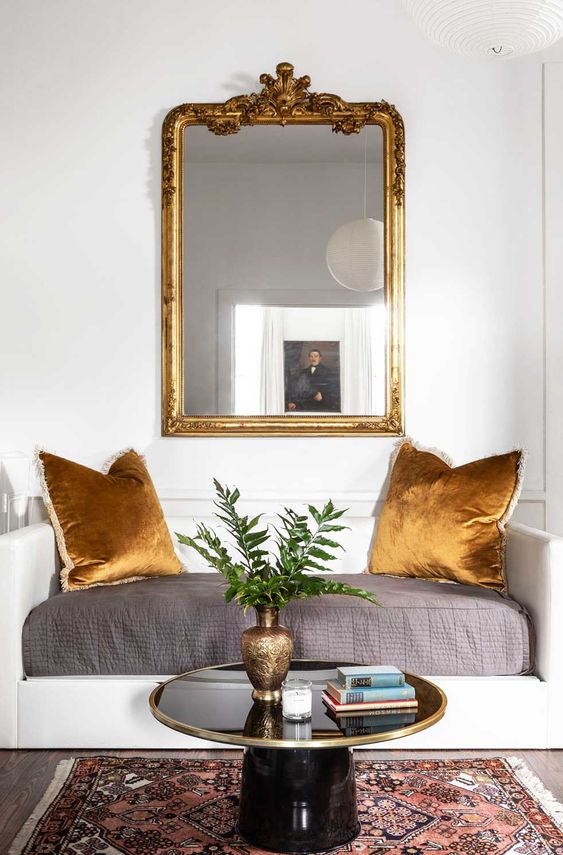 Gold is passionate, inviting, and powerful. It emanates compassion and love, for both others and yourself. The color energy of gold encourages happiness and positivity. Gold will boost your confidence and inspire you to reach your goals.
To activate a rich interior, pair gold with green to elevate abundance.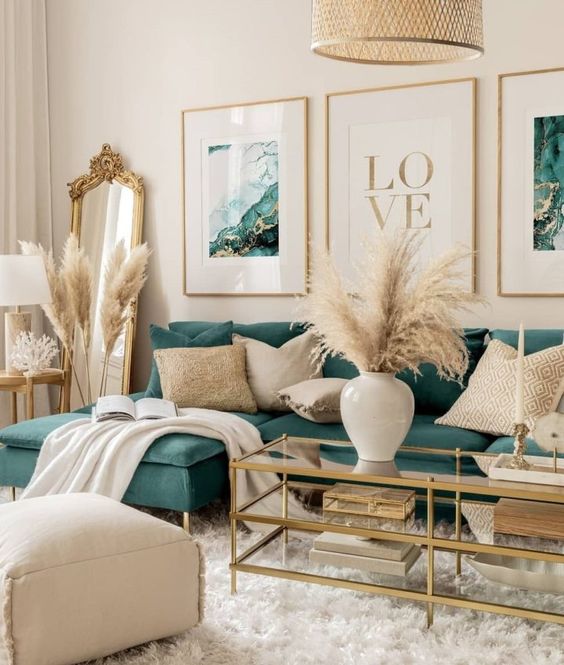 Allow the elegance of gold to fill your home with the color activation of hand-crafted pillows. Envelope yourself in golden colors to support your emerging growth into more optimistic and confident ways of living.