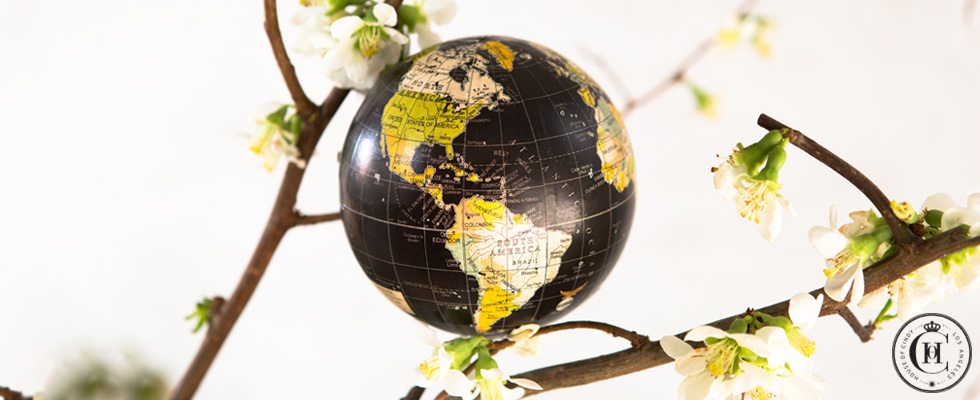 House of Cindy was founded by Cindy Ciskowski in her Los Angeles design studio to uphold an unwavering commitment to the highest quality for her clients. House of Cindy is an ultra-premium brand driven by intuition and creativity in artisanal home decor. This studio offers uniqueness and originality through fine, handcrafted art.
Every item that is produced by the studio reflects the hand of the artisan that made it. House of Cindy's vision is born out of a passion for earth-friendly textiles with the highest quality legacy designs that are always, when possible, sourced locally.
A PASSION FOR CREATION
After founding several companies, including international fashion accessory brand Luxe in the 1980s and lighting company Mystic Home in the 1990s, Cindy felt a deeper calling to her true passion: textiles. Cindy founded House of Cindy in 2013 to focus on the joy of home, a place where the soul can flourish, come to life, and find its unique forms of expression.
A LOVE FOR COMFORT AND BEAUTY
At House of Cindy, we believe in making your home a place in which you feel comfort, inspiration, and vitality through the activation of your senses. Our decor and accessories inspire the designer within through lush textiles, gorgeous patterns, and globally-sourced, sustainable goods.
Our textiles are sustainably made in L.A. and sourced from around the world, featuring Berber vintage rugs from Morocco, Southeast Asian batik fabrics, West African mudcloth and indigo textiles, and Guatemalan Mayan embroideries.
HOME DÉCOR WITH INTEGRITY
Regardless of where they are sourced, our home décor and accessories start with expert artisans who add irreplaceable human touches with a focus on eco-friendly, ethical production.
We're committed to including sustainability in broader conversations within interior design. As such, House of Cindy aims to educate design-lovers everywhere on the global impact of mass production and how artisanal, local craftsmanship can bring abundance and well-being to everyone, transforming our homes and the world we live in!
Welcome.
Featured In: