https://www.houseofcindy.com/collections/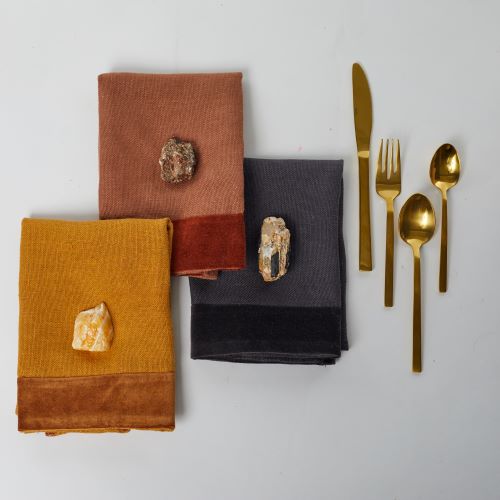 Set your table with Cindy's beautiful, handmade Alexis linen napkins, edged in luxurious velvet https://www.houseofcindy.com/search.php?search_query=napkins
We're head over heels for linen at House of Cindy, which is remarkably obvious based on our extensive collections of pillows, poufs, textiles and face masks. Made from flax, this eco-friendly fabric is a natural choice for Cindy—underscoring her vision of designing beautiful, sustainable offerings with a low impact on the environment.
"Linen is one of my absolute favorite materials to work with," she said. "It's durable, anti-microbial and gets better and better with every single washing. Plus, it's simply gorgeous!"
Cindy works directly with a local linen supplier in Los Angeles; their fabrics are ethically produced and dyed in Europe to environmentally responsible standards. Farmers harvest the flax by pulling the entire plant directly from the ground, allowing for the preservation of the length of the fibers (for a softer, more luxurious hand) as well as to ensure a no-waste process. For example, the seeds not used in linen production become flaxseed oil. The flax then enters a natural phase called retting, which transforms the plant into fiber with the use of zero chemicals. Scutching, the next step, is a mechanical process that also doesn't rely on chemicals. The flax is then spun and woven before being dyed.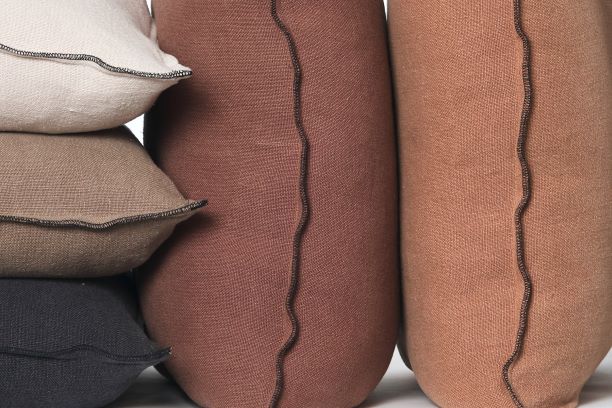 We love the fact that linen is not only hypoallergenic and anti-static, but also moisture-resistant https://www.houseofcindy.com/eco-linen-collection/
Linen, one of the oldest organic fabrics in the world, has a storied history rooting back to ancient Egypt. The Egyptians wrapped their mummies in linen, symbolizing purity, light and wealth; Egyptians also donned linen garments on an everyday basis to remain comfortable in the hot climate. Linen's innate breathability will keep you cool in the summer, while also providing warmth in winter. Additionally, linen is moisture-resistant, absorbing dampness up to 20% without even feeling wet; naturally anti-static to ward off dust and other particles; and hypoallergenic.
Linen is exceptionally strong and is significantly more durable than other natural fabrics such as wool and cotton, making it an ideal choice for home accents and furnishing that need to withstand plenty of wear and tear. Linen is eminently practical, too – while it can be dry-cleaned or hand-washed, it can just as easily be tossed in the washer and dryer. We recommend not washing on hot (due to fiber shrinkage) and removing from the dryer while still damp. You can iron immediately to achieve that crisp, perfect look or simply leave as is to celebrate its natural, delightfully wrinkled charm. We'll leave that choice to you! And, as always, Cindy offers custom color and sizing options from her exclusive linen collections to create the designs of your dreams.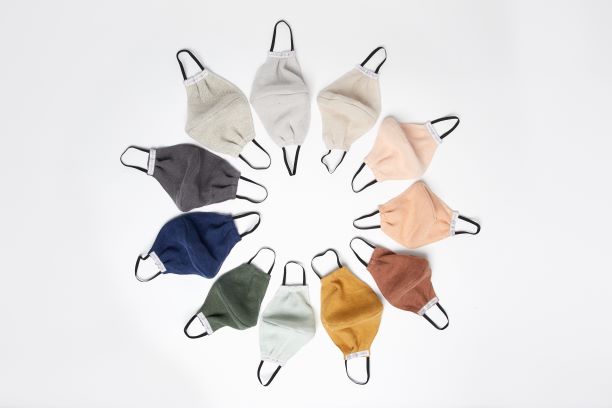 Breathable linen face masks are a natural choice to elevate your pandemic style https://www.houseofcindy.com/collections/