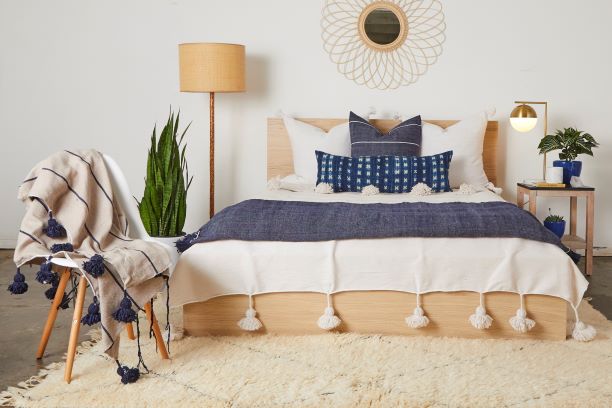 Beautifully handloomed woven designs set the scene for sweet slumber. Wovens | Shop Moroccan Throw Blankets & Hand-Loomed Wool Rugs (houseofcindy.com)
If your idea of a blissful Black Friday is spent shopping online from the coziness of your own couch (perhaps with a steaming hot cup of tea or good glass of wine), then might we suggest you head over to www.houseofcindy.com for great gift ideas. Cindy's exquisite woven collection, crafted from pure cotton, will be 50% off on Black Friday.
Handloomed in Morocco, this gorgeously chunky and textural collection includes pillows, throws and coverlets that epitomize cozy comfort while also being eco-friendly and sustainable. Cindy's throws and coverlets are the perfect weight to keep you warm on chilly wintry days and nights, but are also lightweight enough to keep you cool and cozy in the summertime.
Because each piece is handmade, slight variations in the weaving and color allude to the inherent beauty of each one-of-a-kind design. "This collection is one of my all-time favorites," says Cindy, "because we combine ancient weaving techniques with a thoroughly modern sensibility. Every piece is timeless, classic and just a little bit Boho."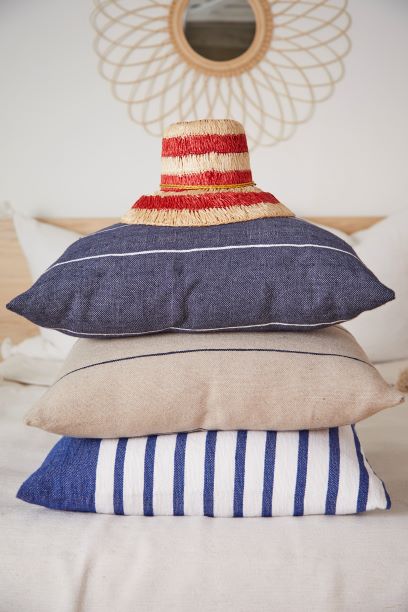 Mix and match variations on the classic stripe for endlessly versatile combinations. Wovens | Shop Moroccan Throw Blankets & Hand-Loomed Wool Rugs (houseofcindy.com)
The designs are handwoven on a standup loom, borrowing a historical technique invented in China over 2,000 years ago. Master Moroccan craftsmen craft each piece with incredible attention to detail – it takes a full three days to handloom each design.
The handmade quality speaks for itself, but the collection's even greater beauty lies within the glorious textural hand – enlivened by decorative tassels and pom-poms. Overall, it's extraordinarily versatile in an unassuming palette of elegant neutrals and subtly soft shades; Cindy gives traditional patterns such as stripes a fresh, modern twist that's well-suited to various interior settings.
Treat your sister to a tasseled throw and your best friend to a stripy Cabana pillow, but don't forget the most important part: Treat yourself to a luxurious, environmentally friendly indulgence this season.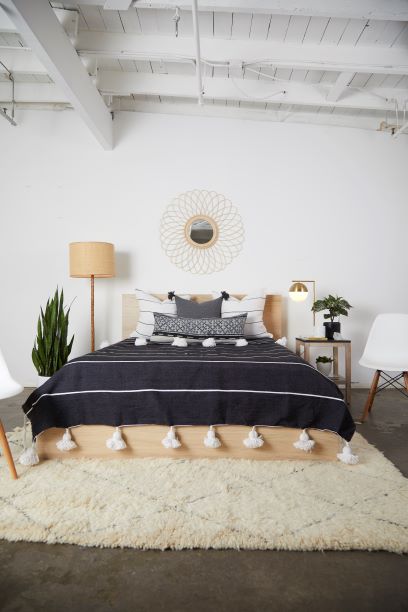 Texture, texture and more texture infuses both livability and comfort. Wovens | Shop Moroccan Throw Blankets & Hand-Loomed Wool Rugs (houseofcindy.com)